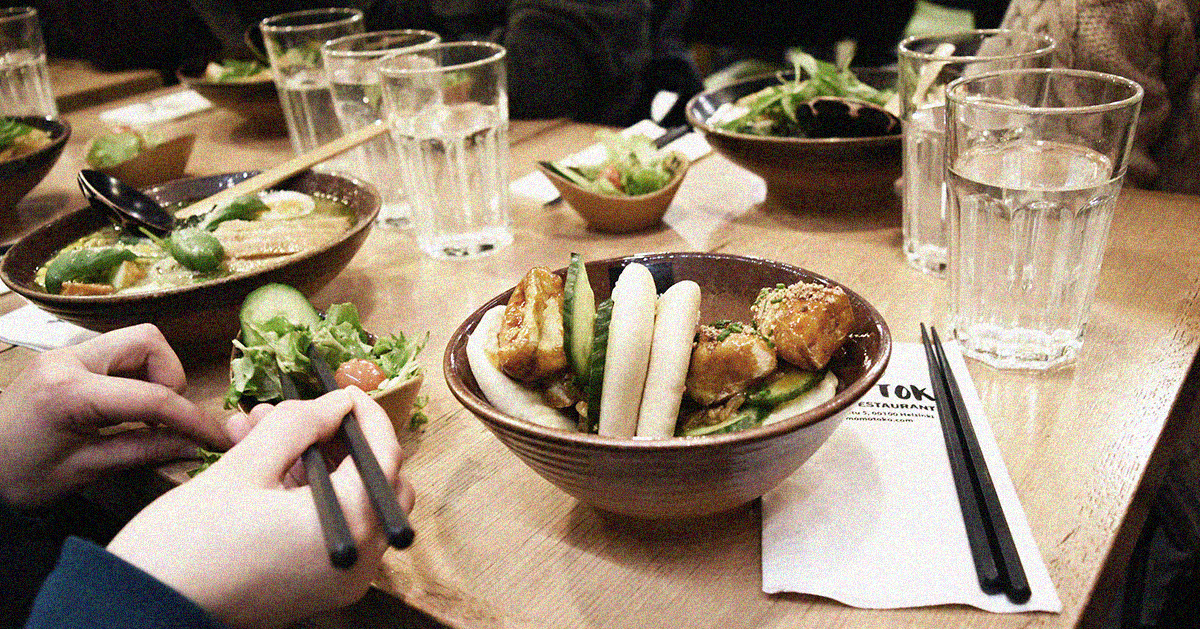 Vegan food guide to Helsinki
Vegan food is pretty big in Finland right now (Yey, for that!) and you could find vegan options in almost every restaurant and coffee place. Here are some places I tried and would more or less loved. Yes, there are some places you might wanna avoid if you want to get a great healthy meal.
---
Oatz in 6k – foodmarket
6k is a food market inside the Kamppi shopping centre. 6K combines 6 different little food corners/restaurants, that offer a variety of dishes for every taste. And my taste took me to Oatz corner where I ordered salad with pulled oats and dry-tomato sauce mmmmm
So what are pulled oats? PULLED OATS™ are Finnish invention and they might become the next big thing that will (or at least should) spread trough the whole vegan community! Because they are absolutely amazing. They are a new kind of plant protein food that utilizes oats, fababeans and pea as protein sources. They taste amazing and I could use them in every meal.
They were so good, that I had to get them twice that week. And this deliciousness next to them is a vegan chocolate cupcake from a little coffee corner on the entrance to 6k. Plus they have great coffee with oat milk for only 1€!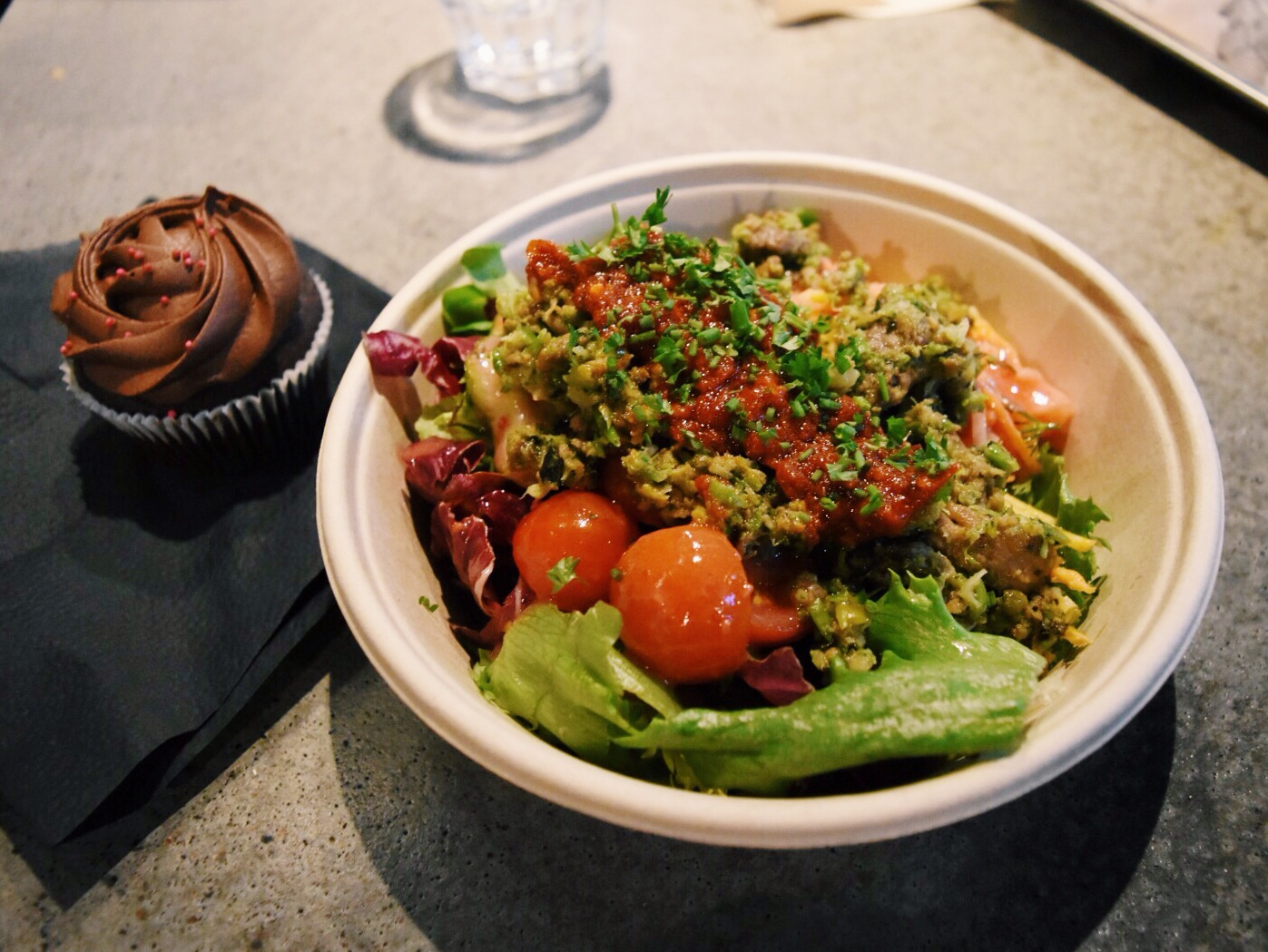 Kamppi Shopping Centre
🌱🌱🌱🌱🌱
---
Silvoplee
Silvoplee has the largest buffet selection of vegetarian/vegan dishes in Helsinki. 55% of their food is raw vegan. Buffet holds over 30 dishes that vary daily and their ingredients are up to 65% organic. Sounds good? It really was.
The price of the food is determined by weight:
22,30 € / kg for the food and 17,80 € / kg for the soup of the day
It may sound pricey, but on the end this cost me only (for Helsinki) 11,00€.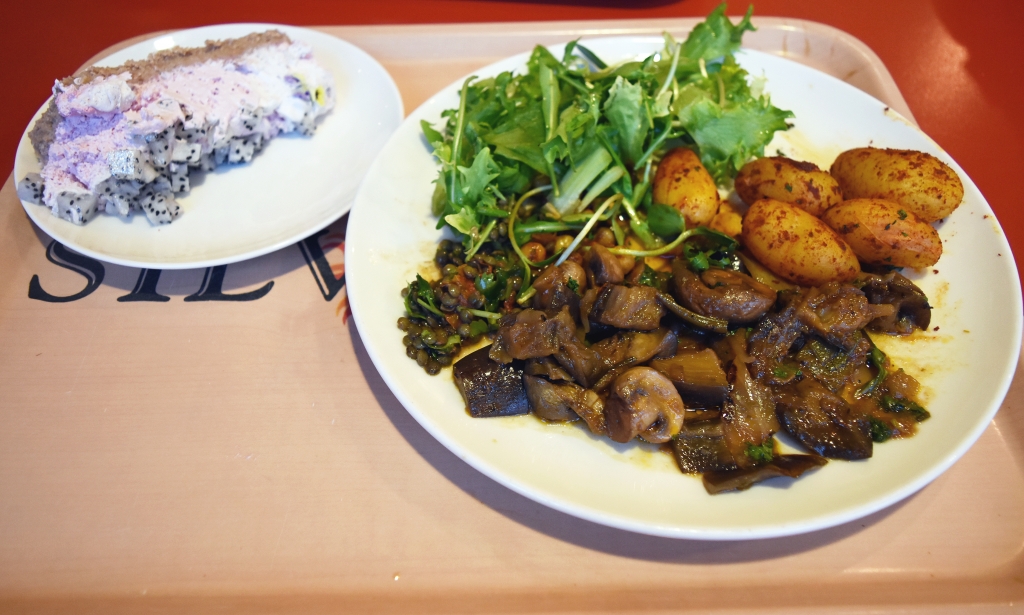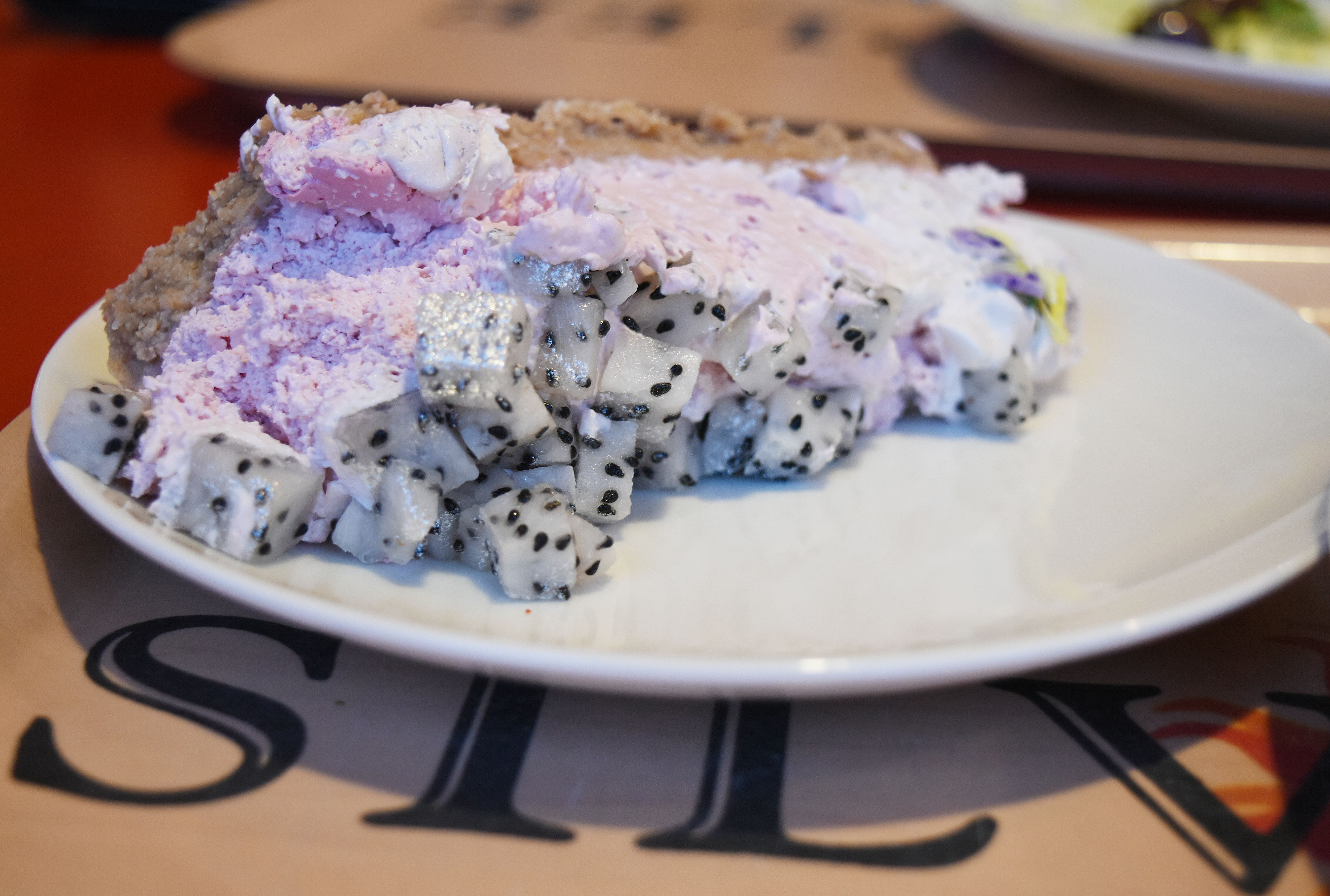 Toinen Linja 7, 00530 Helsinki (Kallio District)
🌱🌱🌱🌱🌱
---
Bergga coffeeshop
In the same Kallio district, next to Karhupuisto park you can find this cute coffee shop where I enjoy this vegan cinnamon roll (2.50€) and soy-cappuccino (3,00€). Next time I definitely need to stop by for lunch.
Viides linja 14 a 1, 00530 Helsinki (Kallio District)
🌱🌱🌱🌱🌱
---
Zucchini
They say this is one of the oldest vegetarian/vegan restaurants in Helsinki. They offer great daily meals which are anything but small. You will pay from 9-12€ for lunch. And this was one of the best meals of the week – vegan spinach lasagna with salad and beans.
When you arrive, join the queue, grab a tray and cutlery and order and pay at the counter, then find yourself a table.
Fabianinkatu 4, 00130 Helsinki (Design district)
---
Fafa´s
Who doesn´t love a good falafel? Fafa´s is a Finnish chain of restaurants that serve best falafel, pita, salads… I ordered Falafel & Hummus for 8,50€ (5 balls, tomato & cucumber, cabbage & pickles, lettuce, matbuha & tahini) and this one was totally worth it.
*photo by VisitHelsinki
Iso Roobertinkatu 2 (and other locations), 00101 Helsinki
🌱🌱🌱🌱🌱
---
Brooklyn cafe
If you are missing NY and Brooklyn you will love this little cafe owned by two sisters that actually moved from Brooklyn to Helsinki and opened bakery/cafe. So if you want more Scandinavian experience and design, this might not be a place for you. But I have to say this soy-cappuccino was one of the best in the whole trip. I also went for cranberry cookie that definitely didn´t disappoint. So if you find yourself near jump in for great coffee and Death by Chocolate (Vegan) cupcake 🙂
Fredrikinkatu 19
00120 Helsinki (Punavuori district)
Mo -Fr 7:30-19:00, Sat 9:00-17:30, Su 10:30-17:30
🌱🌱🌱🌱🌱
---
Now lets check a few of my food fails. I´m not saying this restaurants are really bad, but the meals I ordered were just not the best and not worth my/your money.
Momotoko
Momotoko is a ramen restaurant. But ramen is not what I went for, because there was no vegan option. So I ordered the Vegan bao which is deep-fried tofu, soy-marinated mushrooms, cucumbers, dried onions & teriyaki sauce in 2 bao buns. And no, this was not the healthiest option. Tofu was OK, but the bread was sooo filling and dry and there was not a lot of sauce in there.
The atmosphere and design of this restaurant is really nice and the other dishes are apperently really good, but vegan baomight not be the best choice, especially not for 9,50€.
Yliopistankatu 5, 00100 Helsinki
🌱🌱
---
Naughty burger
Naughty burger of the month is actually a VEGAN burger. They sure get some points for that. It´s made from deep-fried oat & fava bean patty, vegan herb-aioli, onion jam, 'porkkala'-carrot, lettuce, vegan parmesan, gluten-free vegan bun and will cost you 13€.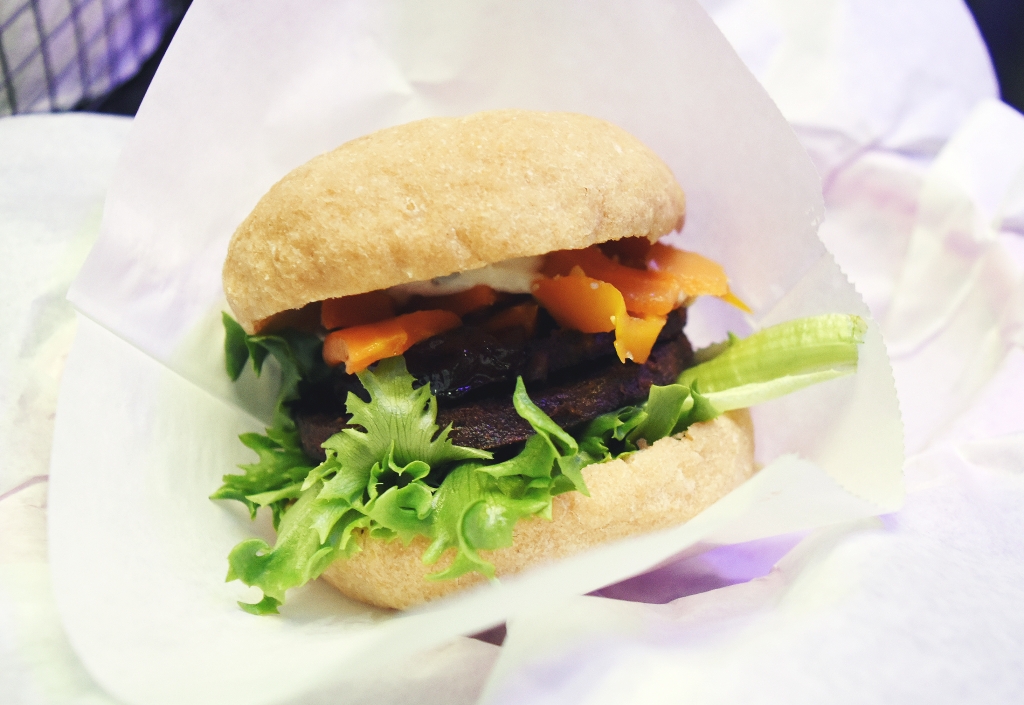 This gluten-free, vegan bread was super dry and everything was just a bit too sweet. Not the worst, but there is a lot of space for improvement.
Lönnrotinkatu 13, 00120 Helsinki
🌱🌱
---
Thank you!
Mateja