So what is my favourite vegan food
People often ask me what do I eat. I think that´s the first question everyone gets after they tell someone that they are vegan. The second one would be "But where do you get your protein?" I won´t even start with that one, all I can say is that you shouldn´t worry too much about that. Nearly all vegetables, beans, grains, nuts, and seeds contain some, and often much, protein.
So what do I eat?  Let´s start with my …
Mornings
There is no morning without my smoothie (and coffee a bit later). I just need to start a day with a bunch of delicious fruits. Main ingredients for all of them are bananas, apples, oranges, dates or plums, cinnamon, chia seeds, oats. Then it depends on the season and fruits that are available: oranges, blueberries, strawberries, melon, peaches, ….. and if I want to make it super smooth I add some avocado. The options are limitless.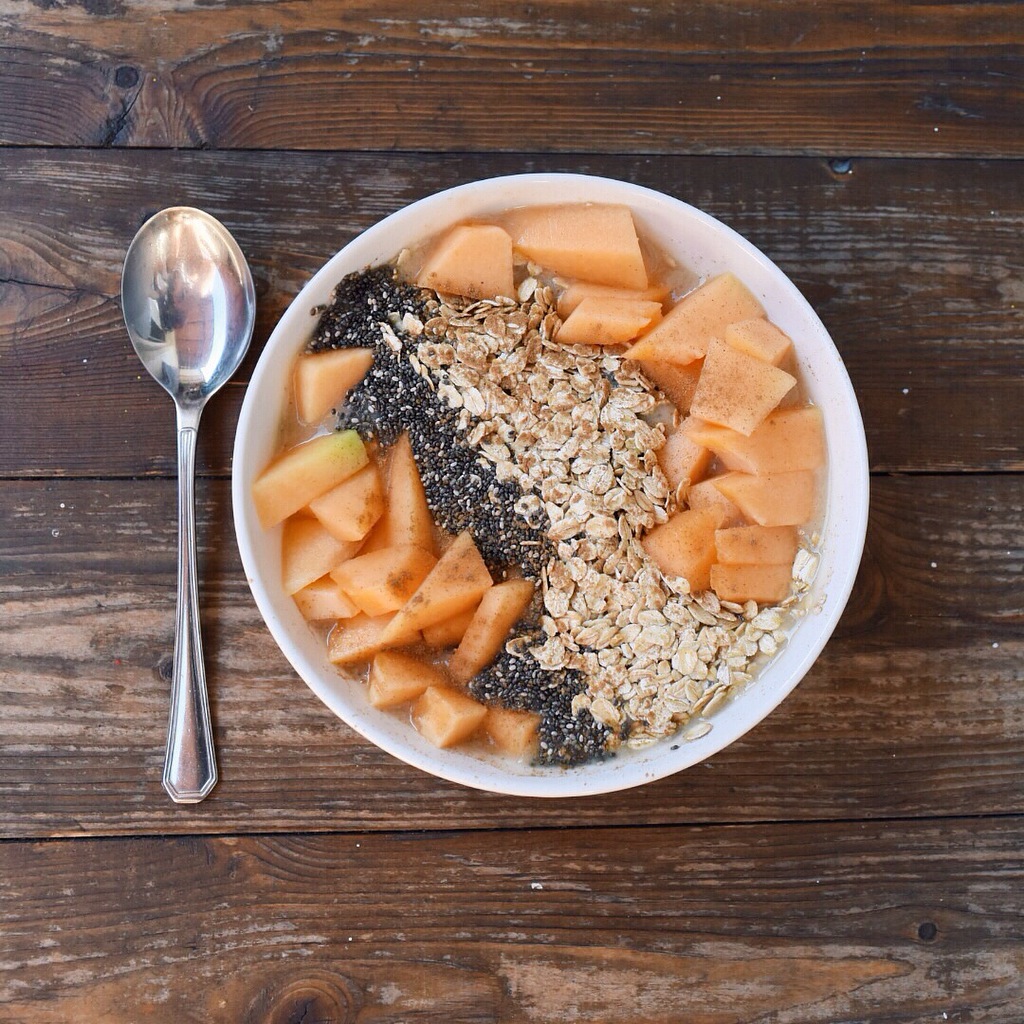 Lunch & Dinner
During the week I would usually bring to work some salad, wraps, pasta, soups and in the evening mostly cooked food. I try to always make some more, to take it for lunch the next day. So let´s look at my favourites:
Green Salad with cherry tomatos, grilled zucchini and tofu and basil from my balcony. Same "rule" as smoothies – mix anything you want or have. Just make sure you get your daily dose of greens.
Brown Lentils with potatoes, soy flakes, avocado and some salad.
Potatoes – grilled, cooked, baked … I love them all. When I´m lazy to cook something complicated, I cut some potatoes or lately sweet potatoes with some veggies and throw them in the oven. Easy and delicious.
Wraps, wraps, wraps with falafel, guacamole, and veggies. Wraps with vegan chili con carne. Wraps with hummus and veggies. Well, you can even make you sweet with some home-make vegan chocolate spread and fruits if you want, your wrap your rules :)
And the reason why my post is so late today is this home-made pizza. It took me a while to start making home-made dough again since it was so easy to grab one in the shop. But it´s totally wort it and easy. And since my friend Sandra gave me this Pizza Ferrari  hot stone over (real name I kid you not) I just can´t get enough. I didn´t have a lot of veggies that I could use tonight, but it was still delicious.
Easy home-made dough for 4 of this pizzas or 2 big ones.
1 1/2 cups warm water
1 package (2 1/4 teaspoons) of active dry yeast
3 1/2 cups of bread flour
1/2 Tbsp olive oil
pinch of salt
I´m not a nutritionist. I´m vegan for 3 years now and I never felt better. Of course I would eat some snacks and sweets now and then, but I try to keep it to minimum … try.
As long as my died contains enough leafy greens, veggies, fruits, grains, beans, nuts,… and less fat, salt and refined sugar, I get everything I need and love. So don´t worry I´m not on a diet (never was) and I eat plenty of food (sometimes too much) and no animals had to suffer for me to do so. I´m more than happy and healthy with this food :)
Thank you!
Mateja