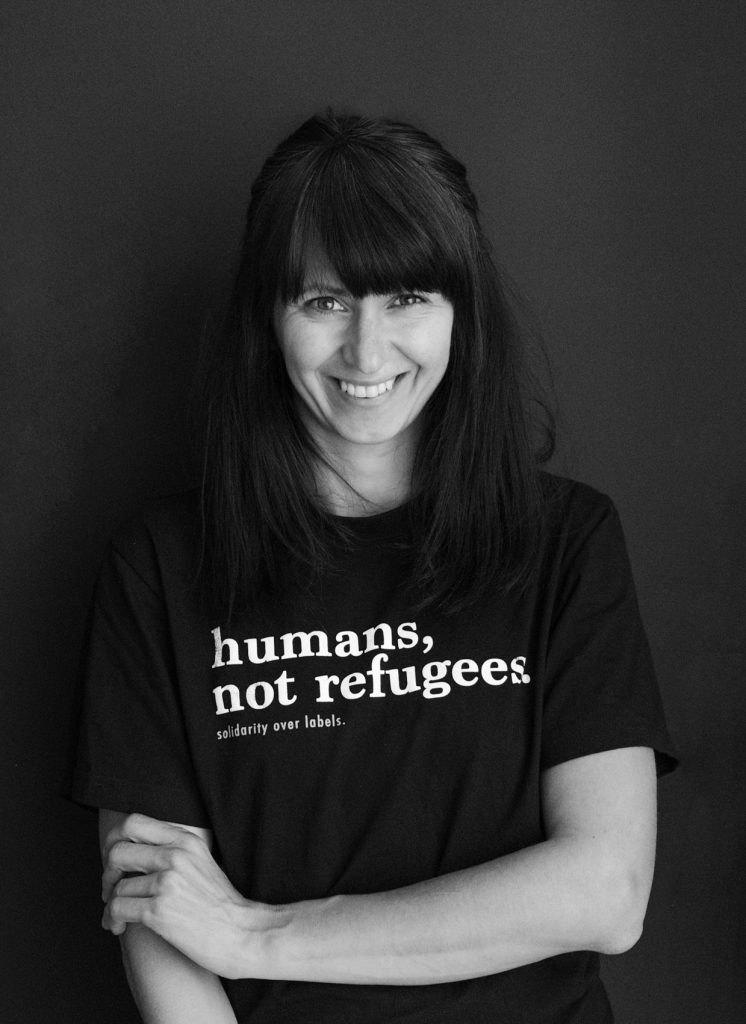 Hi! I´m Mateja, born and raised in a small town, located between Slovenian mountains and the capital city- Ljubljana, I spent all my summers in my beach house on island Hvar, Croatia (you can see a picture of my garden below). And I´m currently living between Hvar and Austrian Alps.
〰 Social and environmental justice. 〰 Practical sustainable living with less. 〰 Humanitarian work. 〰 Photography. 〰
Through my blog and social media, I try to educate, inspire, offer practical tips, make people think and rethink their actions and consumer habits. I believe we have the power to change things and be heard through smarter consuming, louder actions and group effort. Change starts with us.
For any collaborations (photography, humaniterian work, activism, environmentalism,…) please contact me through hello@matejakordic.com  Let´s make this world a better place together and share those stories that need tobe heard.
Like every creative out there, love coffee. And if you would like to support my work, you can buy me a virtual coffee on Ko-fi.
I´m far from being a big traveller. I love exploring new places and countries, but I want to do it in a way that is kind to our planet.  I would like to keep my carbon footprint as small as possible, that´s why I decided to quit flying in 2019. March 2018 was actually my last flight. But it was from the Philippines to Germany which resulted in 2 tons of CO2.
If we divided the amount of carbon that we can still burn equally between everyone on earth, then each person could emit 1.6 tonnes of CO2 equivalent per year until 2100. That would give us a 66% chance of staying beneath 2°C of warming, generally accepted as a threshold for dangerous climate change.
For comparison, the average UK citizen causes 12.1 tonnes CO22 equivalent emissions per year; in the US, it's 21.2 t CO22 eq.; in Somalia, it's 0.1 t CO22 eq.
And I love trains anyways so they will always be my first choice.
TRAVELLING WITH PURPOSE
Next to travelling consciously, I would like to always travel with a purpose.  Always remember that our holiday destination is somebody´s home. And always be aware of your privilage.
Privacy Policy
Chickita ("me", "we", "I") operates  www.chickita.si (the "Site"). This privacy policy informs you of our policies regarding the collection, use and disclosure of Personal Information I receive from users of the Site.
With the introduction of GDRP regulations, I have assembled a quick privacy policy and an explanation of how MailChimp and I use the data you provide. To be fully transparent as to how I manage your data when you sign up for my email newsletter.
What I collect and why
I collect data through a platform called MailChimp, to send out my newsletter.  You can view their privacy policy HERE.
When you register to my newsletter you have the option to add your name (first and/or last) and email address, so I can easily find you on my list, or if I need to find you on the list for any specific reason (winning a giveaway for example). But mostly so that I can address each email to your name, rather than to an email address. So that the top of the form reads, "To: your name" and "From: Chickita".
Security
I am committed to ensuring that your information is secure. I will never give away any of the email addresses on my list.
Unsubscribing:
You can unsubscribe from the list at any time by clicking the unsubscribe button in the footer of each email you receive from me. Or by contacting me info@chickita.si. Your data is safe with me & I will always treat your information with respect.
If you have any questions or concerns about our use of your Personal Information, then please contact me via info@chickita.si.
Links to other websites
The Site may contain links to other websites of interest. However, once you have used these links to leave this site, you should note that I do not have any control over that other website. Therefore, I cannot be responsible for the protection and privacy of any information which you provide whilst visiting such sites and such sites are not governed by this policy. You should exercise caution and look at the privacy statement applicable to the website in question.
Copyrights
All content includes on the site such as text, graphics, logos, button icons, images, audio clips, digital downloads and software are protected by international copyright laws. This excludes product photography, text, and logos as provided to us by our suppliers and/or manufacturers of the products we sell.